July 26, 2014 Summers tend to be very busy times in the lab, and this one was not an exception. In addition to our regular team of graduate students, we had four wondeful undergrads! Donna Taylor is an REU student from Weber university, who developed an optical filter based on Faraday rotation in Rb vapor.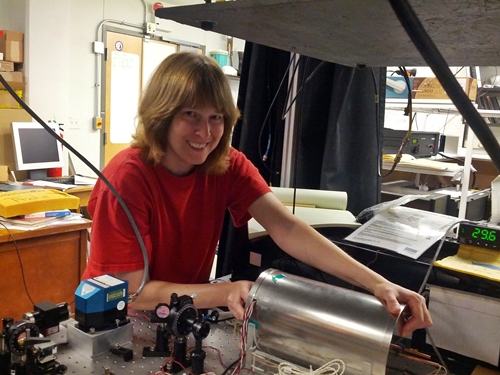 Kelly Roman studied four-wave mixing processes in a paraffin-coated Rb cell.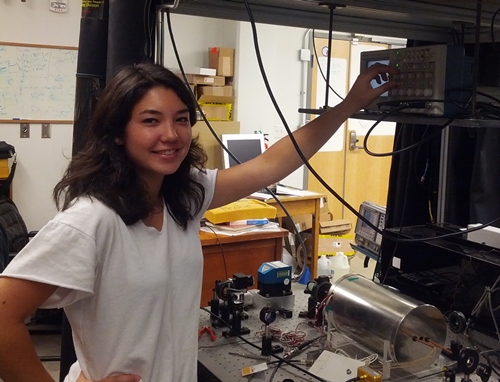 Owen Wolfe have designed and built several electronic devices to stabalized the frequency of lasers, that are now used in the squeezed vacuum experiment, run by Mi Zhang.
Josh Hill worked on the superluminal gyroscope experiment, but due to untimely death of two lasers he spent some time on electronics.