Join us in celebration of the laserís 50th birthday!
We are running several exciting laser-related activities in 2010 as a part of the world-wide LaserFest celebration.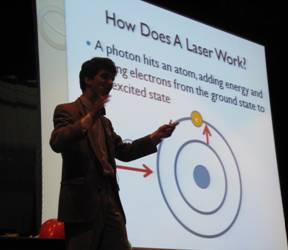 Interactive educational demonstrations
LaserFest road show for middle and high schools.
Check the experiments we have!
Please contact us if you want to see it!

Laser Day at William&Mary!
November 13, noon-5 pm
The Laser Day was a big success: we had more than 150 visitors! Read more about it in DoG Street journal and WM news stories.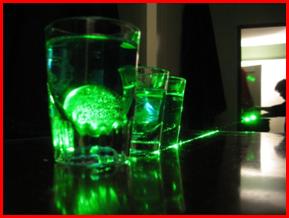 Completed: Campus-wide photo contest
See all the submissions here
Please send all questions, requests and suggestions to
laserfest@physics.wm.edu