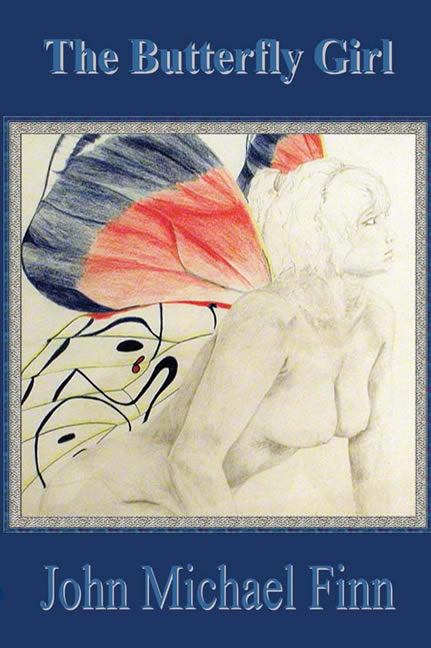 The Butterfly Girl
Like a butterfly,
she has cast off
her earth-bound body.
She is ever young.
She is free at last to follow
the shifting patterns of light.
Free to ride the wild wind.
Free to find daylight.
Have you ever
Spent a delightful evening with a 3-year old child?
Reacted in shock at man's inhumanity to his fellow man?
Known two star-crossed lovers?
Lost someone close to you?
Wondered how the universe began?
Or how it might end?
Or had a moment of transcendence?
Then, The Butterfly Girl will beguile you, with its poignant simplicity.
From the foreword
My second volume of "poems, vignettes, and random thoughts," is a bit of old, mixed with much that is new. My first volume, Flashback: A Journey in Time was, essentially, a memoir of Vietnam some 30 years earlier, written literally as a series of flashbacks, sustaining a single voice throughout. At the same time, I began working in parallel on a second volume of more contemporary interest. Realizing the importance of Flashback both to oral history and to my understanding of self, I put aside this other work for the period needed to complete Flashback
The Butterfly Girl is the culmination of this second line of thought: one that hoped to treat some serious issues (life, death, and the meaning of everything) with sensitivity, insight, and occasional humor. It speaks in a number of voices and makes freer use of artistic license to explore a variety of emotions. Don't expect consistency. The human psyche is complex and volatile, and ambiguity is essential to meaning. I will not attempt to explain my own work further, preferring to let it speak for itself. Poetry, like all art, is a form of communion, after all. It requires a receptive audience as well as a passionate composer. If this volume touches you, it will have accomplished my purpose.
The Butterfly Girl includes my earliest poems, written in parallel with Flashback, together with my most recent musings. I have included several poems originally published in Flashback, either because they belong properly with this second sequence in my original intent, or because I feel that they add something essential to the totality of the experience.
The Butterfly Girl © 2002, John Michael Finn, 1stBooks Library

How to get the book

ISBN: 1-4033-8086-4 (E-book)
ISBN: 1-4033-8087-2 (paperback)
ISBN 1-4033-8088-0 (dustjacket)

Library of Congress control number 2002094878
More
---