D. Chris Benner - Research Associate Professor of Physics
College of William & Mary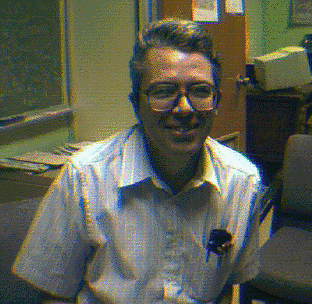 B.S., Ph.D., U. of Arizona (1970,1979)

Research Interests:
Molecular spectroscopy of atmospheric molecules.

The Halogen Occultation Experiment

Upper Atmosphere Research Satellite
Former Student:
Phil Spickler, Ph.D. Student, pspickle@Bridgewater.EDU
Contact points:
Office:  (757) 221-3531 (W&M)
FAX:     (757) 221-3540
Snail-Mail:   Dept. of Physics
              College of William and Mary
              Williamsburg, Virginia
              23187-8795    USA


---
Send mail to me, dcbenn@wm.edu

Last modified May 29, 2006.